Unbox Your Own
Explore the anatomy of the Samsung Galaxy S5
Lift the lid and have a play. We've lined up a virtual tour of the new S5 so you can see its best bits in action. And there's plenty to like.

Music to your ears
Want access to millions of FREE tracks anywhere, anytime? You'll be wanting a FREE Spotify Premium account then.
Think fast
Need to download in a hurry? Use the Download Booster to combine the power of 4G and WiFi to get it done fast.
Download Booster uses Spark's 4G network and free WiFi zones at the same time. Twice the speed.
Follow the beat
The Galaxy S5 is the first smart phone to have a built-in heart rate monitor. Never miss a beat.
Measure your heart rate directly on your phone and track your condition, distance, calories, speed and more.

Touch to open
You can unlock your new Galaxy S5 and make payments via PayPal, with just a swipe of your finger.
Forget passwords and PIN codes. Your new security key is as unique as your fingerprint. Swipe. Done.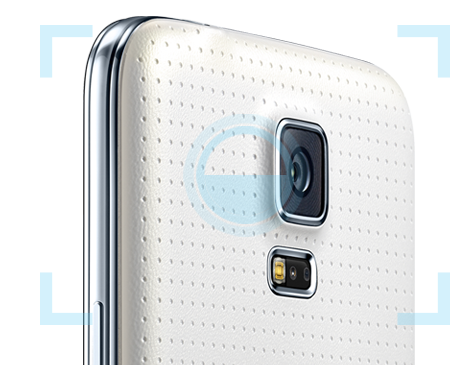 Got an eye for it
Don't miss a second of the action, with the new, faster Auto Focus and eye-like contrast. Capture the moment.
Blurry images are a thing of the past. Now you can hold on to every sharp, high definition memory.
Unbox Your Own Samsung S5
Shop Now
---
Why Ultra Mobile
Jump onto Pay Monthly and grab huge savings on a new phone.
Or just take it as it comes with Prepaid. All up to you.

Free access to 20 million songs

Faster, sharper, smoother

1GB/day at over 1000+ WiFi zones
---
Extreme Unboxing
Extreme Unboxing Samsung Galaxy S5 (Attack Drone)
Extreme Unboxing
Guy Williams unboxes the new Samsung Galaxy S5 from Spark whilst..... facing the one inch punch; getting blasted by a firehose; being stalked by an attack drone; getting attacked by seagulls; and waterskiing behind the Torpedo Wharf ferry.