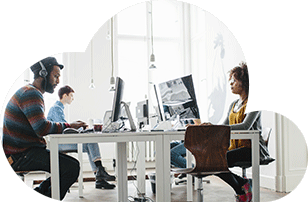 Switching to VOIP
If you're thinking about a move to VOIP, there are a few things to consider. First, would a hosted or on-site system suit you best? VOIP based in the cloud offers a low up-front cost and is easy to scale, while on-site VOIP can be easier to control and customise. Features are also important. To take full advantage of VOIP your solution should fully integrate with your email, PC's, mobiles and include relevant services like IVR. And for maximum reliability look for a solution with prioritised or dedicated voice traffic and a network with multiple redundancies. To learn more about the best VOIP solution for your business, talk to us.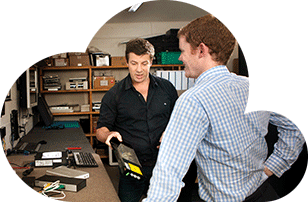 Upgrade your technology
To get the most from fibre, you'll need modern equipment, wiring and software. So it's really important to understand what network upgrades (ie switches, routers WiFi, firewalls, cabling) are required. Any electrical work should follow the telco industry's Code of Practice for Residential and Small Business Wiring – this will simplify things when it comes to installing fibre. If you need to make PABX changes, switching to a fully hosted VOIP solution instead could be a cheaper and smarter choice. We can take you through all of this, talk to us.