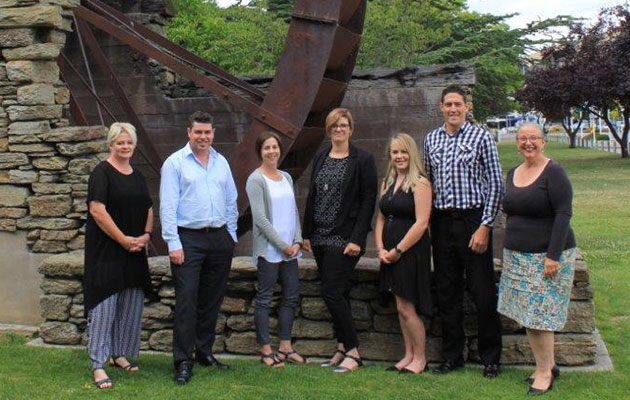 Office 209, Building 11,
Remarkables Park Town Centre,
Queenstown
Sometimes in business it can feel like you need to do everything on your own. Wouldn't it be great if someone offered a helping hand?

We offer products and services tailored to your business. Simply dial 0800 363 699 or book a visit from this Hub to arrange your 30-minute business tech check. How nice and easy that is for a change?
How we're helping our customers
U-Fly Wanaka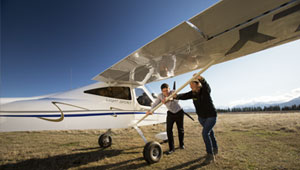 Based at Wanaka airport, U-Fly provides flight training for complete beginners and mountain training for qualified pilots. The other side of their business is taking domestic and international tourists on scenic flights. Not only do their customers get to see some of the most extraordinary scenery imaginable - they also get the chance to fly the plane.

Ruth Presland - Co-owner, U-Fly Wanaka

"Emmerson has been great. The Hub has made my life so simple and easy."
The Spark Business Central Otago looks after their mobiles, landline and internet.
Call diversion to their mobiles means anyone on the team can help with booking enquiries.
Highlands Motorsport Park
Located in Cromwell in Central Otago, Highlands Motorsport Park is a motorsport event centre, museum, cafe, go-karts, mini golf and function centre all'in'one. There are three separate tracks as well as a go-kart track. There are 12 permanent staff and nine part-time, but at race meetings they may have as many as 200 volunteers. What started out as a racetrack has quickly turned into a seven day a week tourism business. Not even the onset of winter has slowed them down.

Mike Sentch - General Manager, Highlands Motorsport Park

"I'd recommend them, that personalised service and getting a response is key for us."
Spark look after their landlines and mobiles.
Because they're local, Rachel from the Spark Business Central Otago has spent time at the Park getting to understand what they-re about - it's the only way to get an understanding of its scope and scale.
We'll come to you
You know your business. We know ours. Let's talk. We'll come to you and get it sorted.
Book a visit from this hub
AJ Funnell

Business Hub Manager

Emmerson Wilken

Business Development Manager

Cameron Short

Business Development Manager

Josie Marr

Client Service Manager

Sara Miller

Client Service Manger

Angela Mckeen

Sales Support

Leigh-Ann Moir

Sales Support
Spark Business Central Otago
Mon 8:30am - 5pm
Tue 8:30am - 5pm
Wed 8:30am - 5pm
Thu 8:30am - 5pm
Fri 8:30am - 5pm
Sat Closed
Sun Closed