Sometimes in business it can feel like you need to do everything on your own. Wouldn't it be great if someone offered a helping hand?

We offer products and services tailored to your business. Simply dial 0800 482 422 or book a visit from this Hub to arrange your 30-minute business tech check. How nice and easy that is for a change?
How we're helping our customers
Deartech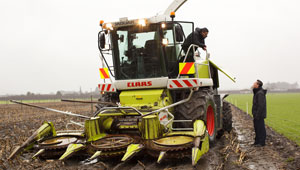 Deartech is a second generation business in the Hawke's Bay that develops customised machinery for local rural clients and customers overseas.

Lance Dear - Co-owner, Deartech

"Jeremy's local, so he knows all our key people personally. He's done a really good job of being a central account manager pulling all of Spark services together."
Having that single point of contact has worked brilliantly for Deartech, especially when they consolidated all their telecommunications with the Spark Business Hawke's Bay.
Reliable data coverage in remote rural areas of Hawke's Bay has been a must.
We'll come to you
You know your business. We know ours. Let's talk. We'll come to you and get it sorted.
Book a visit from this hub
Simon Fletcher

Business Hub Owner

Jeremy Burkett

Business Sales

Luke Anderson

Business Sales

Mat Frear

Business Sales

Raj Gollen

Business Sales

Rowan Meyer

Telesales

Celia Holman

Sales Support

Phillipa Thomas

Sales Support
Spark Business Hawke's Bay
Mon 8:30am - 5pm
Tue 8:30am - 5pm
Wed 8:30am - 5pm
Thu 8:30am - 5pm
Fri 8:30am - 5pm
Sat Closed
Sun Closed